IX Congreso Internacional
Del 01 al 02 de Octubre del 2020 | Hotel Holiday Inn Plaza Universidad, México.
SIN COSTO
Paula A. Ugalde,MD
Thoracic surgeon
Clinical Professor of Surgery
Director of Thoracic Oncology research program
Division of Thoracic Surgery
Laval University
Quebec, Canada
Raja Flores,MD
Thoracic surgeon
Ames Professor of Cardiothoracic Surgery,
Chief of Thoracic Surgery, Mount Sinai
School of Medicine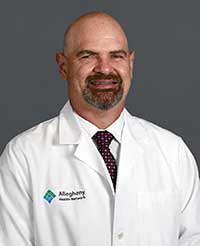 Benny Weksler,MD,MBA
Edward Kent Professor of Thoracic Surgery
System Director of Thoracic Surgery Chief, Division of Thoracic Surgery
Allegheny Health Network
Pittsburgh PA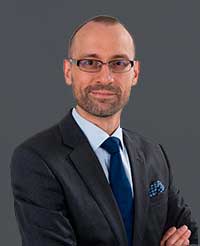 Georges Racovich MD, MA(Ed),
FRCSC, FACS
Thoracic surgeon
Chief of thoracic surgery
Hôpital Maisonneuve-Rosemont
Assistant professor, department of surgery
University of Montreal School of Medicine
Montreal,Canada
Alberto de Hoyos, MD, FACS, FCCP
Chief of Thoracic Surgery
Director Thoracic Oncology
Columbia- ST.Mary
Milwaukee, WI
Erick Céspedes Meneses,MD
Thoracic surgeon
Centro Médico Nacional 20 de Noviembre ISSSTE
Mexico City, Mexico
Luis Angel Hernandez Arenas, PhD, FEBCTS, MD
Thoracic surgeon
Consultant Thoracic Surgery
University Hospitals Coventry and Warwickshire
United Kingdom
Adriana Serna Lozano,MD
General &Thoracic Surgeon
Clínica de Marly
Hospitales la Samaritana regional Zipaquirá
Bogota, Colombia
Andrea Mariscal de Alba, MD,PhD
Post doctoral fellow in thoracic surgery
Latner Thoracic Surgery Research Laboratories
University Health Network
Toronto, Canada
Maria Del Sol Garcia Ortegón,MD
Cardiothoracic surgeon
Centro Médico Nacional del ISSSTE
Mexico
Silviano Rios Pascual,MD
Instituto nacional de enfermedades respiratorias
Mexico city, Mexico
Tópicos Generales en Cirugía Torácica.
Parte II
Cirugía de mínima invasión
Parte II
Tópicos selectos en Cirugía Torácica
(Jeopardy) Cirugía en el paciente con nódulo pulmonar.
Surgery in the patient with a pulmonary nodule
Dr. David Lazo Pérez
"El diablo está en los detalles": Resección anatómica sublobar mínimamente invasiva.
Devil in the Details: Minimally invasive anatomic sublobar resection
George Rakovich
(Canada)
Función de la cirugía de mínimamente invasiva en el tratamiento de la tuberculosis.
Role of minimally invasive surgery in the treatment of tuberculosis
Diego Pardo
(Colombia)
Torneo Pro vs Contra: Fijación temprana de la pared torácica
Torneo pro vs contra: Early chest wall fixation
Enrique Guzman de
Alba
Como evaluar la margem oncologica

.

How to evaluate the oncological margin

Paula Ugalde
(Canada)
Abordaje quirúrgico del tumor  de mediastino.
Surgical approach to mediastinal tumor
Salvador Cabrera Tovar
Reducir o eliminar los opiáceos en la cirugía torácica.
Reducing or eliminating opioids in thoracic surgery
Alberto de Hoyos
(USA)
Artesanía de la pared Toracica.
Thoracic Wall Crafts
Juan Omaña
(México)
Discurso presidencial
Ulises Loyola
RESUMEN Y CIERRE DE JORNADA
Viernes Jornada Matutina- 02 de Octubre
Bienvenida
Welcome
Presidente: Ulises Loyola / Secretario: Marco Iñiguez Garcia
Presentación y discusión de casos y videos (residentes de Cirugía de Toráx)
Situación del servicio de toráx del issemym.
Situation of the thoracic service of the issemym.
Miguel Martinez
Traslado a tu sala asignada
Tópicos Generales en Cirugía Torácica
Parte III
Tópicos poco comunes en
cirugía Torácica
Dispositivos para cierre primario de esternón
Primary sternal closure devices
Maria Del Sol Garcia
Ortegón
Líneas de investigación en transplante de pulmón ¿Hacia dónde vamos?
Lines of research in lung transplantation. Where are we going?
Andrea Mariscal
(Canada)
Resecciones esofágicas videoasistidas, Pros y Contras, (Ivor-Lewis, McKeon y Resecciones por robot)
Video-Assisted Esophageal Resections, Pros and Cons Ivor Louis, Mckeon and Robot Resections
Paula Ugalde
(Canada)
La experiencia de integrarse a un equipo de Transplante Pulmonar.
The experience of joining a lung transplant team
Silviano Rios Pascual
Cirugía post inmunoterapia.
Post-immunotherapy surgery
David Smith
(Argentina)
Buenas prácticas en Oncología esofágica para cirujanos torácicos
Good Practice in Esophageal Oncology for Thoracic Surgeons
Benny Weksler (USA)
Apertura de un nuevo programa de residencia en Cirugía Torácica General
Residency program: general thoracic surgery
Ulises Loyola Garcia
COVID-19 - Impacto en la cirugía torácica
COVID-19 – impact on thoracic surgery
Dr. Ricardo Terra
(Brazil)
Cirugia de Torax en Covid-19 en la Ciudad deToluca, Mexico
Torax Surgery during Covid-19 in Toluca City, Mexico
Emanuel Escobedo
RECESO - 
Simposio patrocinado por la industria
Viernes  Jornada Vespertina- 02 de Octubre
Catedra Graciano Castillo
Introduccion – José Morales
Speaker : Manuel Wong
Traslado a tu sala asignada
Uso del sistema VAC en el espacio pleural complicado 
Erick Céspedes Meneses
Patología pulmonar: Lo que el cirujano necesita saber
Lung pathology : What the surgeon needs to know
Alberto de Hoyos
(USA)
Neumonectomía, aún es válido ir más allá del hilio
Pneumonectomy is still valid to go beyond the hilum.
Benny Weksler
(USA)
Manejo del Tumor carcinoide en un centro de referencia (cinema clínico-quirúrgico)
Carcinoid tumor management in reference center (clinical-surgical cinema)
Marco Iñiguez Garcia
Las fugas anastomóticas después de la esofagectomía
Anastomotic leaks after esophagectomy
Benny Weksler
(USA)
¿Empiema?
Empyema?
Carlos Alberto Olivares
Torres
Experiencia en pleuorosis con Steritalc
Cesar Benítez
FR Medical
La lesión pulmonar subsólida y el cirujano torácico, ¿se debe abordar siempre igual?
Luis Hernandez
Coffe break - Cápsulas patrocinadas por la industria
15:45 - 16:00
Sesión de Negocios
Ulises Loyola
(90 minutes)

PLAZA UNIVERSIDAD, CDMX
CODIGO DE RESERVACIÓN:
CONGRESO CIRUJANOS TORACICOS
Favor de reservar en horario de Lunes a Viernes de 09:00 a 18:30 hrs.
Guivent
La aplicación Guivent te permitirá acceder a múltiples eventos desde una sola App, mejorando la experiencia para acceder a toda la información actualizada y en un solo lugar.
Recibe notificaciones en tiempo real, consulta la agenda y bio de conferencistas, redes sociales, votaciones, encuestas y mucho más.
Dentro de la app Guivent encontrás el IX CONGRESO INTERNACIONAL SMCTG .
Accede a toda la información importante del Congreso, actualizada y en un solo lugar.


Reunir y conectar a la Comunidad de Cirujanos Torácicos Mexicanos es nuestra Misión.
Correo de la SMCTG | Consulta tu correo aquí
Tlacotalpan No. 59 Col. Roma Sur, consultorio 520. Delegación Cuauhtémoc. C.P. 06760 México D.F.